Anne Gillin, Principal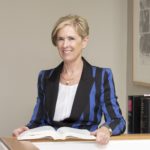 Anne obtained her law and economics degrees from Macquarie University in Sydney. In her last year of studies Anne spent a year as an exchange student at the University of Nebraska in the USA. Upon graduating, Anne worked as a solicitor at the Sydney law firm Freehill Hollingdale and Page; she was then appointed Associate to his Honour Judge Graham of the District Court of New South Wales.
She later worked for the Commonwealth Attorney General's Department at the Australian Government Solicitors office as a senior legal officer.
Anne and her husband moved to Nambucca Heads at the end of 1988 where she worked at MBT Lawyers in Coffs Harbour until she had her first child.
In September 1991 Anne opened the office "Anne Gillin Solicitor" which has since evolved into Nambucca Valley Legal.
Anne is married with two children, one grandchild and two dogs. She enjoys long-distance running, playing the guitar and reading.
---
Jennifer Legend, Paralegal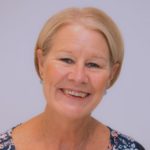 Jenny and her husband moved to Nambucca Heads in 1979 and are therefore 'almost' locals. Over the years Jenny has gained a good general knowledge of the Nambucca area and has also developed a good relationship with the local financial institutions and real estate agents.
Jenny was with Anne when she opened her office in 1991 and has, over the years, seen the office grow into a successful and caring law firm.
Although Jenny's work deals mainly with conveyancing, she is happy to assist clients with any of their enquiries.
Jenny prides herself on providing a high quality service to all of our clients, and her motto is "to treat others as you would expect to be treated yourself".
---
Jo-Ann McDonald, Office Manager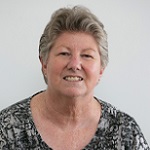 Jo-Ann moved to Nambucca Heads in 1983 due to an employment transfer. She has a long history in the finance industry, working with a major bank and a local credit union in the customer service and loans administration departments.
Jo-Ann joined the Nambucca Valley Legal team in late 2015, assisting with conveyancing and general office support.
Jo-Ann enjoys reading, gardening and time out with Louie (her spoilt ragdoll cat).