Anne Gillin, Principal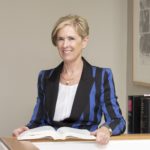 Anne obtained her law and economics degrees from Macquarie University in Sydney. In her last year of studies Anne spent a year as an exchange student at the University of Nebraska in the USA. Upon graduating, Anne worked as a solicitor at the Sydney law firm Freehill Hollingdale and Page; she was then appointed Associate to his Honour Judge Graham of the District Court of New South Wales.
She later worked for the Commonwealth Attorney General's Department at the Australian Government Solicitors office as a senior legal officer.
Anne and her husband moved to Nambucca Heads at the end of 1988 where she worked at MBT Lawyers in Coffs Harbour until she had her first child.
In September 1991 Anne opened the office "Anne Gillin Solicitor" which has since evolved into Nambucca Valley Legal.
Anne is married with two children, one grandchild and two dogs. She enjoys long-distance running, playing the guitar and reading.
---
Carol-Lynne Daly, Solicitor
Carol moved to the Nambucca Valley from Sydney in 2002 and has raised her three children here.
Over the past 20 years, Carol has worked in paralegal and support roles with a number of law firms in Sydney and Coffs Harbour, joining the team at Anne Gillin solicitor, now Nambucca Valley Legal, in 2006.
Whilst working and raising her children, Carol completed her studies with the Legal Practitioners Admission Board and was admitted as a solicitor to the Supreme Court of NSW in December 2017.
Carol currently works in a variety of practice areas including wills and estates, family law (property), and residential and commercial property law. Carol has an interest in the areas of personal injury and workers compensation.
Carol enjoys her community volunteer work and spending time with her children.
---
Jennifer Legend, Paralegal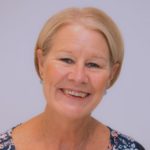 Jenny and her husband moved to Nambucca Heads in 1979 and are therefore 'almost' locals. Over the years Jenny has gained a good general knowledge of the Nambucca area and has also developed a good relationship with the local financial institutions and real estate agents.
Jenny was with Anne when she opened her office in 1991 and has, over the years, seen the office grow into a successful and caring law firm.
Although Jenny's work deals mainly with conveyancing, she is happy to assist clients with any of their enquiries.
Jenny prides herself on providing a high quality service to all of our clients, and her motto is "to treat others as you would expect to be treated yourself".
---
Faith Bryant, Paralegal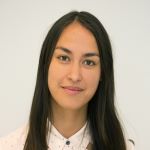 Faith obtained her Bachelor of Law at the University of Canberra. She began working in the legal industry during her studies and has worked in Government, NGO and private practice.
She moved to the Nambucca Valley in 2016 and joined the Nambucca Valley Legal team. She is enjoying exploring the Valley and the much warmer weather of the Mid-North Coast.
---
Rachel Ritchie, Paralegal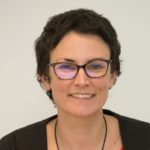 Rachel has worked as a library manager, legal researcher, knowledge consultant and trainer in large law firms in Melbourne and Sydney. In 2016, Rachel and her husband moved to the Nambucca Valley and she decided to utilise her legal knowledge by retraining as a paralegal with a Coffs Harbour conveyancing firm. She joined the team at Nambucca Valley Legal in November 2016.
Rachel works mainly alongside Jenny in conveyancing, but also assists the firm with research services and general support.
Rachel enjoys reading, music, gardening, and spending time at the beach with her husband and kelpie cross cattle dog, Poppy.
---
Jo-Ann McDonald, Office Manager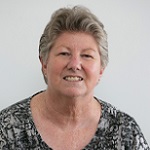 Jo-Ann moved to Nambucca Heads in 1983 due to an employment transfer. She has a long history in the finance industry, working with a major bank and a local credit union in the customer service and loans administration departments.
Jo-Ann joined the Nambucca Valley Legal team in late 2015, assisting with conveyancing and general office support.
Jo-Ann enjoys reading, gardening and time out with Louie (her spoilt ragdoll cat).
---
Mikaela Johnston, Receptionist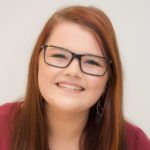 Mikaela grew up in Nambucca Heads, only leaving for a few years to live in Yeppoon in Queensland where she worked as a payroll and property manager, overseeing 500 plus properties.
She obtained her Certificate IV in Business Administration and Bookkeeping from TAFE in 2012.
Mikaela later worked in an accounting and financial services firm before joining the Nambucca Valley Legal team in September 2015. Her friendly and polite nature and excellent communication skills have seen her provide an outstanding service to our clients ever since.